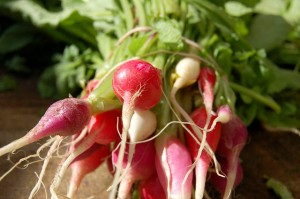 Growing your own fruits and vegetables can be a satisfying and rewarding activity.  While planting seeds into the ground and adding water will work, understanding your soil chemistry and paying attention to what you add to your soil provides long term benefits. A healthy soil yields healthy fruits and vegetables, attractive flowers and ground cover. Many growing problems can be addressed by proper soil management.
Even the organic grower benefits from understanding what is in their soils and in the amendments (things you add) to your soil. Despite the use of organic amendments such as manure or fish or alfalfa meal, adding anything to the soil changes the soil's chemistry.  So does growing a crop.  Regular soil testing, annual crop rotation, and soil management will ensure a the long term health of your soil and the plants growing in your soil.
Regular soil testing requires taking a soil sample, running the chemical analysis at a certified laboratory and understanding the results.
We support the Montana Master Gardener Program and community gardens throughout the region including ones run by the Billings Parks Department and the Billings Housing Authority. If you are teaching a gardening course, contact us directly for special pricing.
Happy Growing!